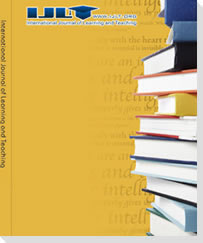 International Journal of Learning and Teaching
IJLT is a scholarly peer-reviewed international scientific journal published quarterly, focusing on theories, systems, methods, algorithms and applications in Learning and Teaching. It provide a high profile, leading edge forum for academic researchers, industrial professionals, engineers, consultants, managers, educators and policy makers working in the field to contribute and disseminate innovative new work on Learning and Teaching. All papers will be blind reviewed and accepted papers will be published quarterly which is available online (
open access
) and in printed version.
Recently Published Papers
Teaching and Learning Module on Learning Disabilities (LD) Using RFID Technology
Noor Maizura Mohamad Noor, Rosmayati Mohemad, Nur Fadila Akma Mamat, Wan Fatin Fatihah Yahya, Mohd Arizal Shamsil Mat Rifin, Mohamad Nor Hassan, and Mohd Pouzi Hamzah
Abstract—Over the last decade, there have been dramatic changes in the use of technology to enhance teaching and learning in special education domain. Traditional teaching and learning approach prevents children with learning disabilities (LD) from having opportunities to reach their maximum...[Read more]
ISSN: 2377-2891(Print); 2377-2905(Online)
Editor-in-Chief: Prof. Xabier Basogain
Associate Executive Editor: Ms. Jenny Jiang
DOI: 10.18178/ijlt
Abstracting/Indexing: Google Scholar; Crossref; IndexCopernicus, etc.
E-mail questions or comments to IJLT Editorial Office.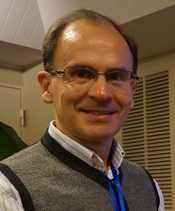 Prof. Xabier Basogain
University of the Basque Country, Bilbao, Spain
I am very excited to serve as the first Editor-in-Chief of the International Journal of Learning and Teaching...[
Read More
]